Pictures of Common Areas and Bedrooms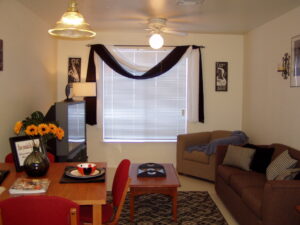 All living areas come furnished with a couch, arm chair, coffee table, side table, kitchen table and four kitchen chairs.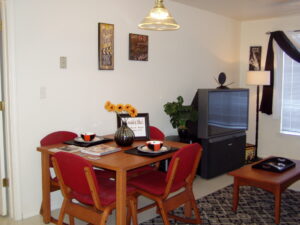 Each person will have there own private room with a large closet, dresser, desk, a place to store a refrigerator, and cabinet to store food.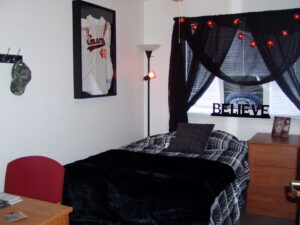 Note: This is a shared living space that you will share with 3 other roommates.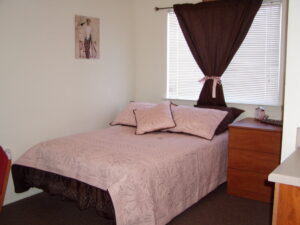 Note: Refrigerators are not provided. To see refrigerator sizes go to FAQ