WARNER, Okla. – Connors State College will host its annual Cowboy Stampede on Feb. 7th, 2023 for high school juniors & seniors.
During Cowboy Stampede, students will have the opportunity to tour the CSC Warner campus and facilities, including the residence halls, to get to know more about life on campus.
Attendees will also be able to speak with CSC faculty & staff about degrees and majors and talk with current students who represent CSC's student organizations.
Cowboy Stampede programming will also feature presentations from scholarships, admissions, student life and more.
All students will receive a free T-shirt and lunch is provided for students and their guests.
Check-in for Cowboy Stampede will begin at 9:00 a.m. at the CSC Fine Arts Building.
Parking will be available for buses and large vehicles behind Melvin Self Fieldhouse
Registration is free and open to high school juniors & seniors. For planning purposes, registration must be completed prior to the event. For more information about Cowboy Stampede, email our Dean of Students, Jake Lawson at jacob.lawson@connorsstate.edu.
To register for Cowboy Stampede 2023, fill out this form: https://forms.gle/UbLu8bAesWgnKNrm7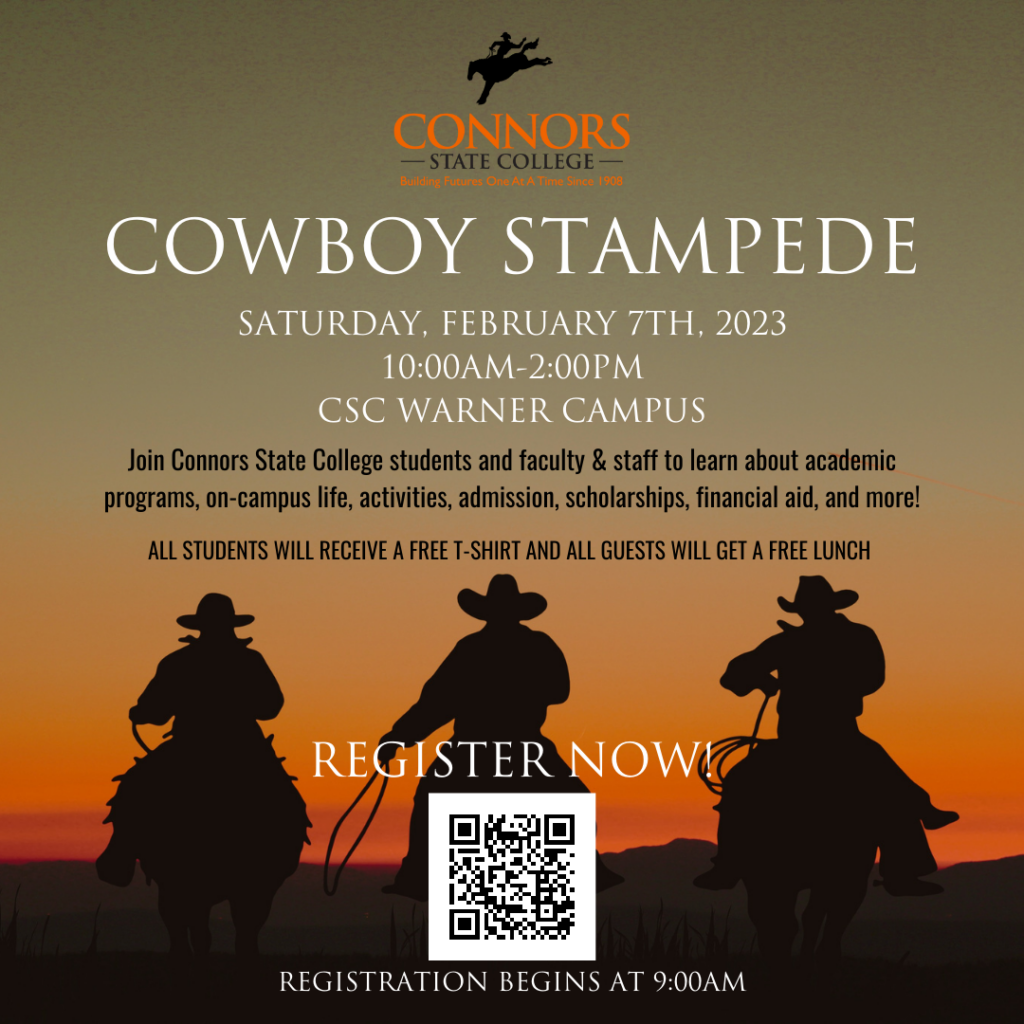 ###