First, you must have a destination email address that is a Cowboy mail address. This can be seen at https://apps.okstate.edu/okey/connors
If you do not have a Cowboy mail address as your destination, click on the "email destination" on the left of the page and select Cowboy mail as your destination.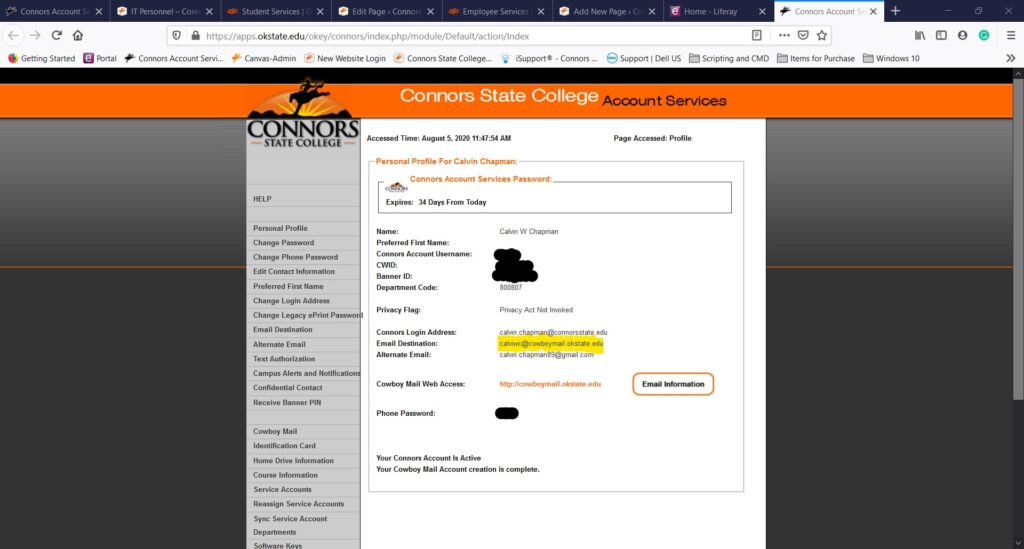 Go to this link: https://office.com to open the page and sign in with your Connors State email address and your C-Key password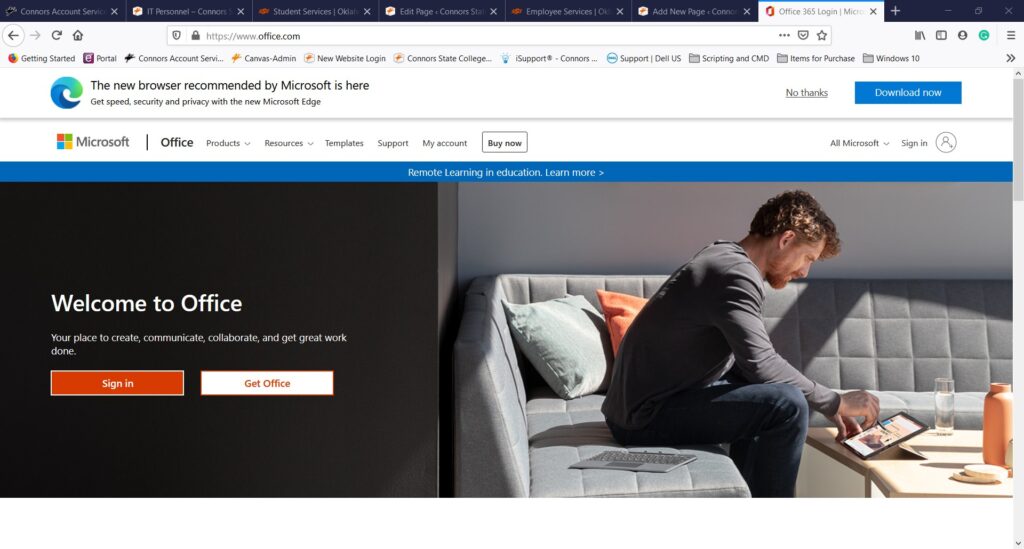 After you have signed in, click on "Install Office" and "Office 365 apps"


After you click on this, a prompt will have you save the file. Save the file and then run the file by double clicking on the saved file.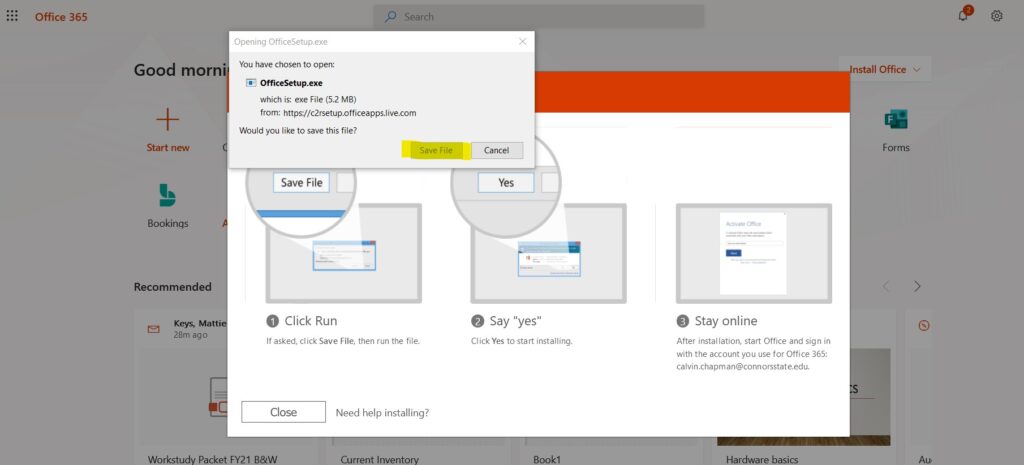 After you double click on the file, it will install office on your computer. Sign into the apps with your Connors State email and your C-Key password
If you run into issues with this process or have questions you may contact our helpdesk at cscit@connorsstate.edu or by submitting at help ticket at https://connorsstate.edu/helpticket/