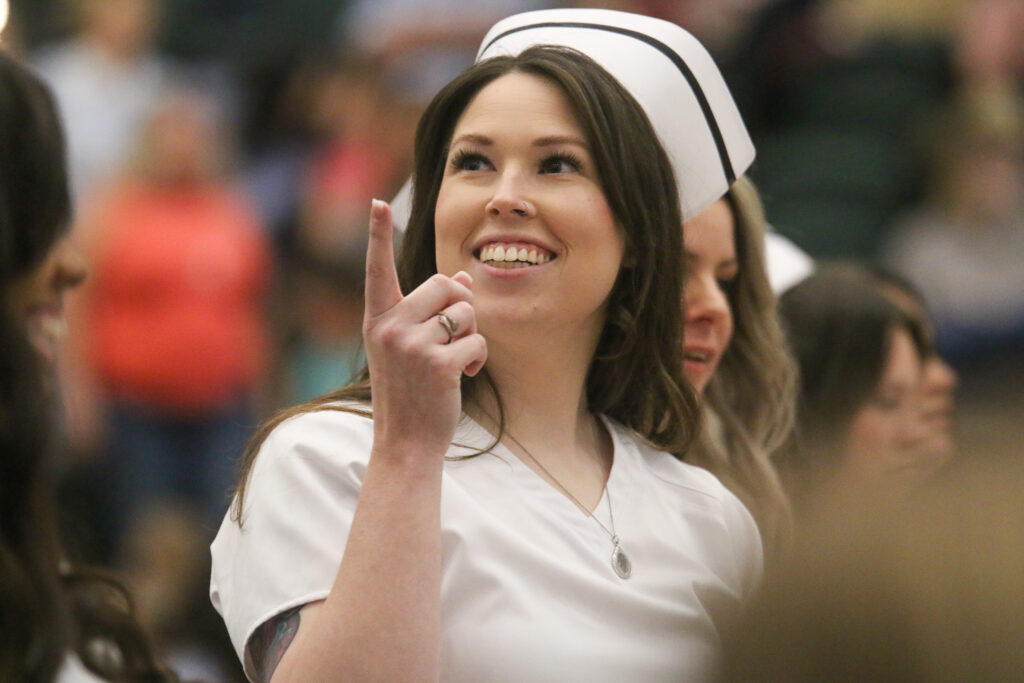 MUSKOGEE, OKLAHOMA – Connors State College proudly announces the pinning of its Nursing Program's largest-ever graduating class. With 67 talented graduates, this milestone achievement signifies the college's commitment to producing highly skilled healthcare professionals and addressing the nursing shortage in Northeast Oklahoma.
Connors State College's Nursing Program has a long-standing reputation for excellence in nursing education. The comprehensive curriculum, under the guidance of experienced nursing faculty, equips graduates with a robust skill set, blending theoretical knowledge with extensive clinical experience. The program's emphasis on clinical education, critical thinking, and compassionate patient care ensures graduates are well-prepared for the challenges of the healthcare industry.
"I'm immensely proud of this graduating class for their remarkable resilience and unwavering commitment," says Dr. Diana Mashburn, Director of Nursing & Allied Health at Connors State College. "They have triumphed over adversity, embracing change and navigating through stressful circumstances, emerging stronger than ever. I have full confidence that these graduates will bring compassion and excellence to the healthcare field. Additionally, I'd like to thank all of our dedicated faculty and staff. They have played a vital role in reaching this significant milestone."
The Nurse Pinning ceremony, a cherished tradition honoring the graduates, took place on May 12th at Rougher Village Arena in Muskogee, Oklahoma. This event marked the culmination of the graduates' nursing education journey, celebrating their dedication and achievements.
"Connors State College remains steadfast in its commitment to address the nursing shortage in Northeast Oklahoma", added Dr. Ronald Ramming, President of Connors State College. "By delivering a rigorous nursing curriculum, the college aims to meet the growing demand for qualified nurses and enhance healthcare outcomes in the region."
Connors State College extends its heartfelt congratulations to the Nursing Program graduates for their remarkable accomplishment. The college acknowledges the collective efforts of the nursing faculty, staff, and community partners who have contributed to the success of the program. Together, they have created an environment conducive to fostering competent and compassionate healthcare professionals.
For more information about Connors State College, please visit connorsstate.edu. To read more about the Nursing Program, visit connorsstate.edu/nursing/.