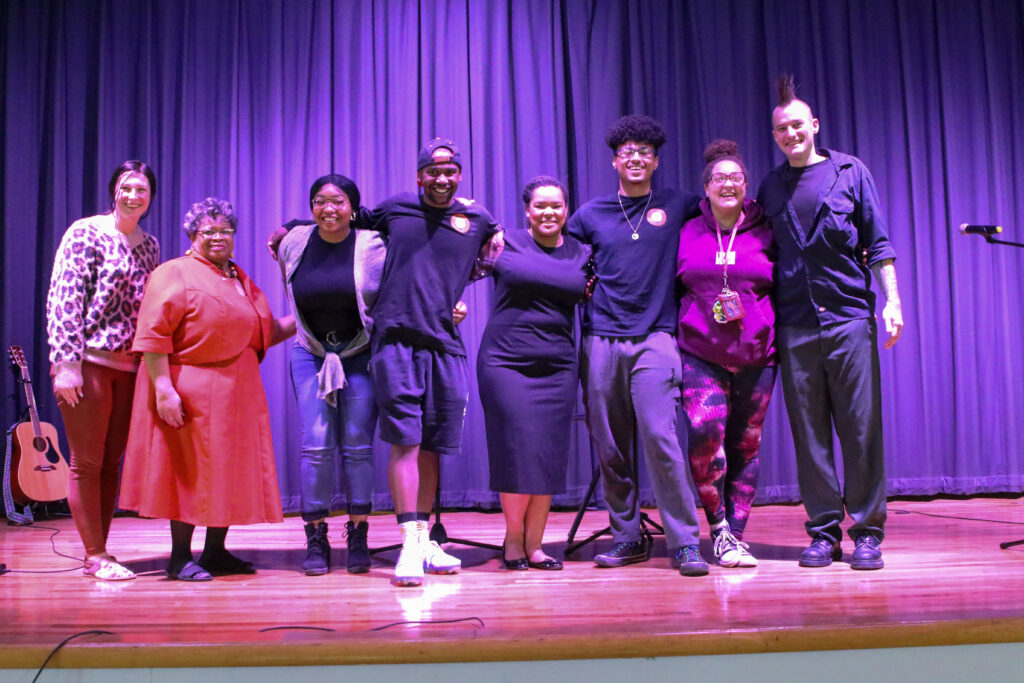 Muskogee, Oklahoma (7/27) – 2021-2022 was a busy year for Connors State's NAACP (National Association for the Advancement of Colored People) chapter. This was the organization's first year on campus, therefore requiring them to charter in December of 2021. Leading the charge was Rev. Carneta Cooper, better known to the CSC community as Miss CC. Rev. Cooper is the secretary of the Muskogee Branch of the NAACP and had previously started another collegiate chapter of the organization at Bacone College. To gain national recognition, CSC NAACP needed 25 members; a task that Rev. Cooper described as "exciting".
"It really started with every student that walked in the doors, just asking them if they knew about NAACP or if they would like to learn more. A lot of students know about Rosa Parks, but not many knew that she was the secretary of her local NAACP, and that when she said she was 'tired' she did not mean physically but mentally and emotionally. It was partially her background with NAACP that encouraged her to stand up for herself and refuse to move. So being able to share a little bit about what NAACP is, where we come from, and what we do was really all it took to recruit students. It is also very exciting to see the Connors community so supportive of the group. NAACP is an organization for people from all sorts of different backgrounds and if you looked at our group, you would certainly see that it is the case. I cannot wait to see what this great group of students accomplish!"
The organization also held its first community event this last spring. On April 14th, CSC NAACP hosted their first annual Black History Talent Showcase in the Warner Fine Arts Center. Between each talent showcased, Rev. Cooper shared facts from Black History with the crowd. In the future, the group looks to expand their talent showcase with winners potentially being able to take part in the national edition of the showcase at the NAACP's National Convention that takes place in July of each year.
Connors' NAACP recruited their 25th member in April of 2022 and was installed as an official chapter on May 5th, 2022 in Muskogee, Oklahoma. The Installation services were held at the newly built Martin Luther King Center in Muskogee, Oklahoma.
If you, or someone you know, is interested in learning more about Connors' NAACP chapter please email club President Haydyn Graham at hadyn.graham@connorsstate.edu.
###