Connors State College Title IV/Federal School Code is 003153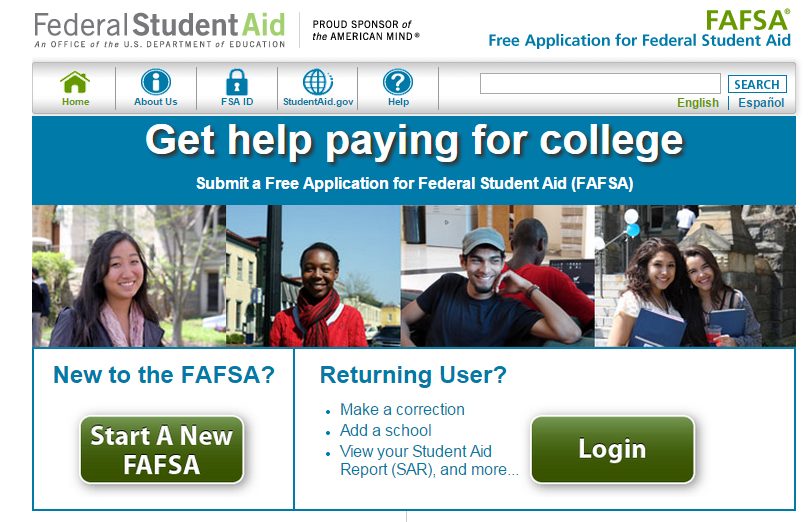 Complete the Free Application for Federal Student Aid (FAFSA) as soon as possible (after October 1st) using your latest federal tax returns (For a dependent undergraduate student, this would mean the parents' tax returns as well).
Apply using one of the options below:

Apply electronically using FAFSA on the Web
Complete the paper version of the FAFSA (This form is also available in the CSC Office of Financial Aid, as well as all colleges, universities and high schools throughout the nation.)(Note: Applying electronically is the fastest and easiest method. When processing paper forms, it can take anywhere from 4-6 weeks for you to receive the Student Aid Report (see step 3.) When applying electronically, it only takes 2-3 weeks for you to receive your SAR (Student Aid Report).

Submit the FAFSA.
This can be done electronically if you completed the FAFSA online. If you filled out a form from the FAFSA booklet, mail it using the envelope provided with the booklet. Do not forget to sign and date the FAFSA. If you are submitting the form online, be sure to read and follow instructions relating to signatures and electronic signatures. You may even need to mail in a signature page before your application can be completed. Please keep in mind that if any portion of your FAFSA is incomplete or incorrect, it will not be processed, which will result in delays.
Receive and review your Student Aid Report (SAR).
Once your FAFSA has been processed, you will receive your SAR. The Office of Financial Aid will also receive this information if you listed Connors State College (Code 003153) on the FAFSA as one of the schools to receive your eligibility results. This will summarize the information you completed on the FAFSA and will include your Estimated Family Contribution (EFC). Review the SAR to make sure all information is accurate. If any changes need to be made on your SAR, you can do this a number of ways:
Make corrections online through the Department of Education's FAFSA on the Web, even if you didn't apply using FAFSA on the Web.
The Connors State College Office of Financial Aid can submit the changes electronically.
You can make corrections on Part 2 of your SAR and return it to the address given at the end of Part 2.
Respond to any request for information from the Financial Aid Office immediately.
Complete all requirements for admissions to Connors State College.
Your financial aid award letter will be available online through your My Connors Account
You need to accept the offers that you want and complete all additional requirements
The financial aid process can take anywhere up to 6 weeks depending on the status of your file and how promptly you submit all of your paperwork. Please remember to observe all due dates.