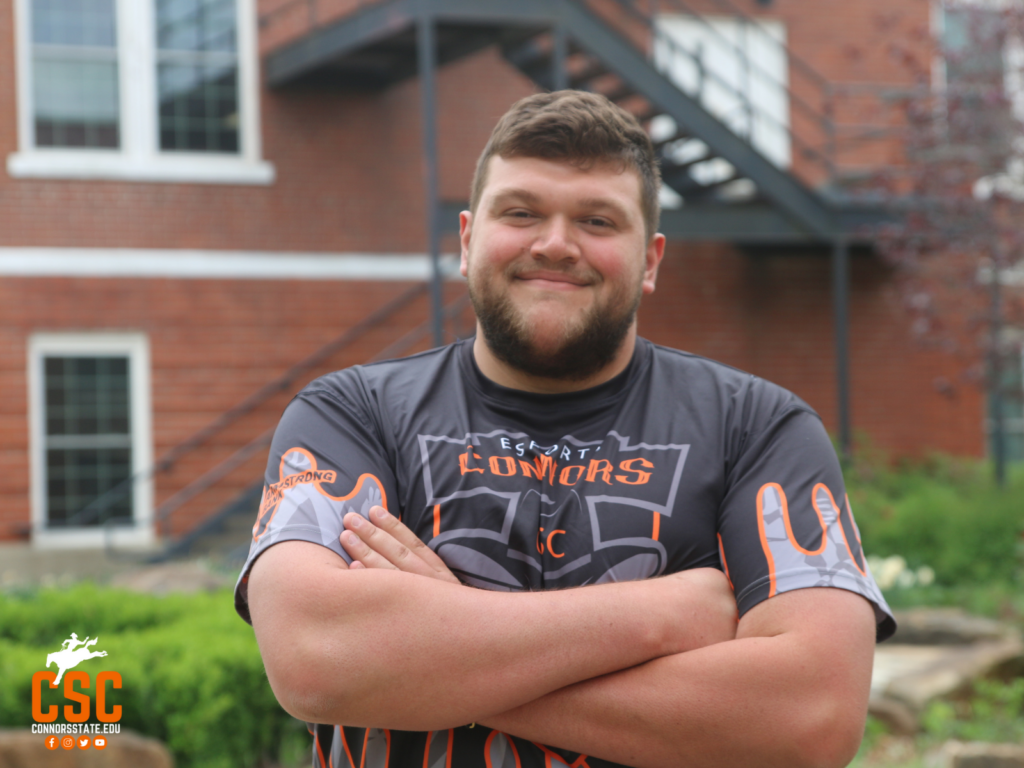 WARNER, Okla. – In only their first year of competition, the Connors State eSports team has had an athlete reach the National Championship match of an NJCAAe-recognized game.
Donovan Cox (Houston, TX), is a sophomore on the eSports team and currently competes in several games including Vallorant, Rocket League, and Mario Kart. And it is the latter that Cox has played his way to NJCAAe's biggest stage.
"This is my first semester playing Mario Kart, and I am really happy with how that has been. I am the captain of our Rocket League team, and I help with Vallorant. I think I'm pretty good at games in general though, and I love trying to get better at whatever I can get my hands on," remarked Cox.
For Donovan, eSports are another way to compete, and for the Texan, that is why he wanted to join the team in the first place. "So what actually brought me to Oklahoma was basketball. I originally went to college in Muskogee to play basketball there. However, after some time over in Muskogee, the affordability that Connors could offer was hard to ignore. That's what brought me here and I immediately looked for ways to get involved and compete. For me, eSports was the best of both worlds", added Donovan.
"For me it has been exciting to see this team grow into what it has. I would love to say that I have done so much for these students and made them into these great gamers, but that's just not the case. This group has worked very hard to compete at this level and they've done so with great attitudes. I couldn't ask for a better group of students," added Heach Coach Jesse Lopez.
"Donovan has been awesome to watch. I asked him to jump into Mario Kart he's just run away with it. He has taken it very serious, but one thing I appreciate is that he doesn't make it the most serious thing in the world. He works hard to be better every day, but even when things don't go his way he maintains a good attitude. Really that's all you can ask for as a coach," says Lopez.
Donovan will play a best-of-7 match this Sunday (4/23) at 7 PM (CDT). The series will be streamed live at https://www.twitch.tv/connorsstate. To keep up with the Championship and Connors State eSports, follow the team on Facebook at Connors State College eSports.
###